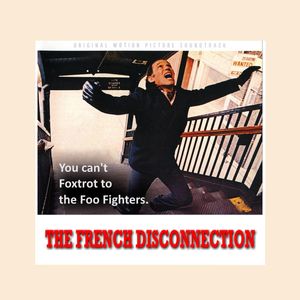 Any musician who's been out there long enough has horror stories of gigs that went wrong, and I'm no exception.
A few years ago, I got a call from a French-Canadian snowbird about playing a New Year's Eve party at a Senior Center just north of Daytona Beach.  After I accepted her kind offer, she stated (in somewhat broken English)  "So we see you then and I show where you have parking."
The night of the gig, as I was setting up, I noticed that everyone (except me) was in their Hollywood Finest; Ladies wearng full length evening gowns, and men in suits that stopped just short of tuxedo territory.  In my button-down tropical print shirt, I sensed that I was in big trouble.
After only 3 or 4 songs, things came to a screeching halt.  I was interrupted, mid song, by the woman who booked me, asking why I was not playing dance music.  I said "Yeah, not everything I play is dance-able.  What exactly are you looking for?".
"We all are wanting ballroom dancing!  Waltz, or Samba, or Cha-Cha!  Tango?  No?  But not this fast thing which you are playing.  The guests are not liking these fast things."
I asked whether she had been to my website before booking me; heard my songs; watched any of the videos.  "No, I not have gone to your Interweb place.  I was just only told you were good for fun and for dancing" she replied.  Yikes.
I suggested we just call it a night, but she begged me to stay.  "But it is New Year's and they want fun!"
Then, in a stroke of luck, from somewhere in the depths of the well-dressed yet increasingly agitated mob that was pooling up in front of my little stage, I heard someone say the magic word:  "Karaoke".  Of course.  Karaoke!
So I spent the rest of the night as a poser Karaoke DJ, with the help of YouTube.  One by one, they came up to the mic, as I cued the tracks of their favorite Dean Martin, Barbra Streisand and Frank Sinatra covers.  And so, between the Karaoke and the Cognac, they all seemed to have a reasonably good time.
Thank God for the Interweb.