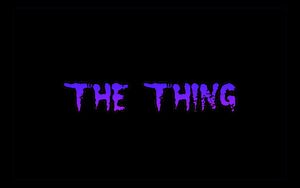 This new "What's Up?" section of my website is where I'll be posting about big events, updates on my upcoming album, and generally, where I will spew about whatever comes to mind. Feel free to post responses to my posts as well. At the bottom of each posting is a Reply section. See it? There's an option down there about logging in or registering, but you can just ignore it. You can be as anonymous as you want. 
If people seem to enjoy this new feature, I'll keep posting. If not, I won't, no big deal. But if it works out, maybe I'll consider adding other features. Maybe a meaningful scientific poll like "Which is more uncomfortable: watching Axl Rose dance like Lorie Partridge, or getting a lobotomy?". Yeah. That sort of thing. Or maybe I'll resurrect my "Add A Caption To This Awful B-Movie Screenshot" contest, where the winner gets my old Will Play Guitar For Food t-shirt (as soon as COVID-19 is over, that is). Just let me know.
What does all of this have to do with music? Possibly nothing, but maybe that's OK too.
So that's it for now. For a while, I will make this informational posting "stick" to the top of the heap, and later I'll roll it back to the end of the line.