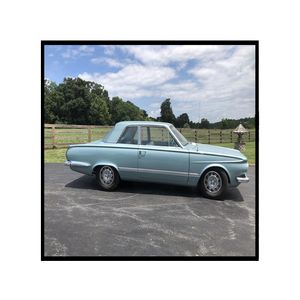 My parents brought my brother Jerry and me to Central Florida in early June of '74.  Between the two of us, we had virtually no money, and even fewer friends.  But we did have each other, and his '64 Plymouth Valiant.  Thank God for that car.  It got us to the beach, and sometimes (when we could afford it) to the Eau Gallie Speedway , the Drive-In theatre, and to Jerry's Pizza Palace (no relation).  If things were really tight, we just drove around listening to Mystery Theatre on the radio and hatching schemes on how to get back to Tallahassee.
When we weren't in his car, we could usually be found playing our guitars.  And did we ever play them!  I played mine, I'm sure, for 14 hours a day that entire summer; every day except on Sundays, when I played for 18 hours.  I'm convinced that I learned 70% of everything I know about music in that three month span.  Man, if summers were 6 months long I could have really  made some progress!
Late nights were most often spent in Mom and Dad's sweltering garage, our makeshift hangout, from midnight til 3 or 4 AM, watching Star Trek, Sea Hunt and Twilight Zone reruns while eating enormous bowls of Cheerios until the TV's color bars and 1000Hz audio tone made it pretty obvious that it was finally time to go to sleep.
By September, we had both found part-time jobs, made a few friends, and started at our new high school.  So life went on, and before long we were doing OK.
I jokingly call it The Lost Summer, but looking back now, it was probably the best one ever.  And part of the credit for that has to go to Jerry's 1964 Valiant with the push-button dashboard mounted gearshifter!