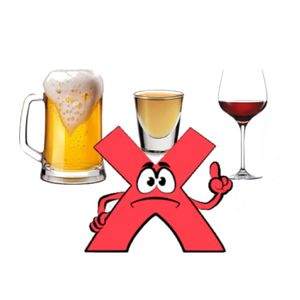 I couldn't resist making fun of this one. The world's most overplayed cover song; Sweet Caroline.  from cruise ships to poolside bars to Boston Red Sox games to Over-55 retirement communities everywhere.  How many times have I played it?  Thankfully, zero.  But maybe someday I'll play the version at the end of this post...  Nah.
We all know that binge drinking is always a bad idea.  Almost as dumb: Inviting Sam Adams, Jack Daniels and EJ Gallo to your stomach party.  So let this parody song be a lesson!
Beer, Shots And Wine (sung to the tune of Sweet Caroline by Neil Diamond)
Lyrics by John Nugent
Too many beers 
Down at the tailgate party 
What is this pounding in my head? 
Out goes the keg 
Someone says "Dude, no worries!",
Hands me a rum and coke instead 
Drunk 
Sloppy drunk 
Passin' out 
Wakin' up 
In your pool 
Beer, shots and wine 
All at once just ain't no good 
I lost my mind 
Shoulda known I never could 
But here comes... 
Three shots of Jack 
Chase 'em with Pabst Blue Ribbon 
How bout a watermelon Shnapps? 
Some joker says 
"Break out the jello shooters" 
That's when the wheels came flyin' off 
Drunk 
Stinkin' drunk 
Blackin' out 
Throwin' up 
On your shoes 
Beer, shots and wine 
All at once just ain't no good 
I lost my mind 
Shoulda known I never could 
*** instrumental bridge *** 
Beer, shots and wine 
All at once just ain't no good 
I lost my mind 
Now I know I never should 
Beer, shots and wine... (fade out)