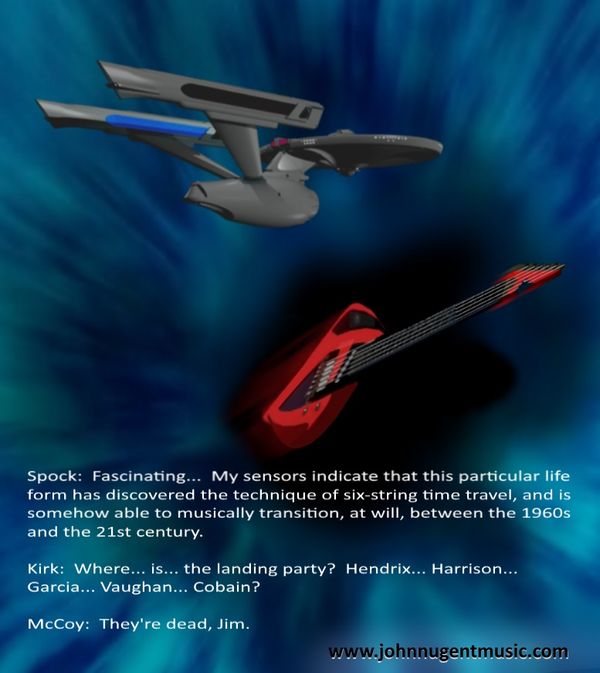 A while back, I posted about some highly unlikely collaborations that actually happened (Zappa and Osmond on Nightline, the Martha Stewart / Snoop Dog connection, Pat Boone's "metal and leather" phase, etc).  I jokingly suggested that there is an upcoming duet album from Amy Grant and Marilyn Manson, which obviously has the same relative odds, but  didn't  actually happen - yet!
It makes me wonder; maybe there's an alternate universe of musical weirdness where...
...a Masters thesis is turned in by a student at the Julliard School of Music called The Use Of Dropped Tunings In The Viking Metal Genre
...an article is published by a guitar magazine:  Surf Songs For Banjo
...a TV infomercial is selling the TIME-LIFE 172 CD holiday collection:  Christmas With Ethel Merman and The Georgia Satellites
...a PBS series airs: Understanding Music Theory With Ozzy Osbourne
...performer John Nugent hosts a seminar titled Get Rich Quick In The Music Biz!!!